There are parts of the world where an incredible number of cultures have thrived over history. There are some others which can still bare sights from their ancient history and culture even today. Then, you have the even rarer ones that are still both even today. The İstanbul historical peninsula is one of those rare areas of the world.
The original area where the Byzantion was set upon is still the heart of the mega-town, with its historical wonders still intact. The ages since though have also woven additional patterns into the city's cultural tapestry. Let's take a look at the wonders you explore in this ancient part of town, surrounded by the waters of both Bosphorus and the Golden Horn.
İstanbul Historical Peninsula aka Fatih
There really is no exaggeration in the name. While the town has grown exponentially over the centuries, İstanbul peninsula is still one of the parts of the city that define İstanbul. Back in 687 BC, Megaran Greek commander Byzas founded the town, which was known by his name: Byzantion. This ancient history is crisscrossing modern life in the Fatih district. You can see avenues and roads passing under the still-standing ancient aqueducts from Roman days. You may observe people going for their prayers to still serving historical mosques, and you may even visit them during open hours. Although Mosques are not the only houses of worship in the area, as Orthodox Ecumenical Patriarchate is located in Fener within the peninsula.
While historical spots you can see in the area are too numerous to count here, we should mention a few ones of particular grandeur.
Monuments of Faith That Should Not Go Unmentioned
Fatih Mosque Complex: One of the oldest mosques in the city, the complex was ordered to be built by Fatih Sultan Mehmed (II. Mehmed, the Conqueror), and was constructed between 1463-1470. It was not only a mosque but also a social complex. Facilities included a hospice, caravanserai, hospital, madrasah (religious school), library, a market, a public kitchen that served meals to the poor, and baths. The original complex was heavily damaged in three big earthquakes. Eventually damaged beyond repair and reconstructed with a completely new design in 1771. Today, the mosque is still a bustling place for the religious community in Fatih.

Hagia Sophia: A cathedral for two different sects of Christianity, and then an Islamic Mosque, a museum, and then back to a mosque. The ancient building had a storied life, to say the least. And the interior of Hagia Sophia still bears the images of these stories. The interior is adorned with both Islamic calligraphy and Christian iconography and frescoes. Even more have been found within the halls though: runic inscriptions around the lines of "Halfdan has written these runes", at least two separate ones. Were they graffiti left by bored Varangian guards? Perhaps visiting traders? Who knows… but in the end, Hagia Sophia even has some Viking rune graffiti!

Süleymaniye Mosque Complex: Commissioned by Süleyman the Magnificent, and designed by renowned architect Sinan, it was the largest mosque in the city until 2019. Just like Fatih Mosque, a social complex also surrounded Süleymaniye Mosque. Süleyman and his favorite consort, Hürrem Sultan (Roxelana) both have their separate mausoleums behind the mosque complex.
These are only a few of the must-see spots for historical and cultural tourism enthusiasts in the İstanbul historical peninsula. There are many more, we would make this article an unbearably long read and still not scratch even half the full list if we try to go on. Instead, you may want to also check out our piece on İstanbul, a top destination for a cultural and historical holiday.
Noteworthy Districts in İstanbul Historical Peninsula
There are multiple districts as spots of interest within the area. Each with their own atmosphere, and experience. Some with the living culture of residents, others with their historical heritage. To count some of the most interesting ones:
Sultanahmet and Beyazıt: Textures of History, Heart of Empires and the Smell of Books
Beyazıt was home to the first Ottoman Palace built in İstanbul after Mehmed II the Conqueror captured the city. In Byzantine times, the area was home to a forum (public square), and while the original forum was lost to time, the Beyazıt area still hosted a large public square at that spot. The square has had a grim history, however, from sultans hanging dissidents, to protests that turned to bloody confrontations between opposing views. Perhaps ironically named Hürriyet Meydanı (Freedom Square) has witnessed some macabre events.
On the flip side though, Beyazıt is home to one of the oldest universities: İstanbul University was established in 1453 by Mehmed II immediately after the conquest of the city. The university is still educating young generations of artists and scientists. Graduates include two Nobel laureates: Aziz Sancar in chemistry, and Orhan Pamuk in literature.
Beyazıt Tower is another historical sight of the district, but more well known is the Grand Bazaar, which is still bustling with shops full of souvenirs and delicacies. Finally, Sahaflar Çarşısı (book bazaar) is, unsurprisingly, full of bookshops, old and new. You may peruse the bookstores, sip your tea while checking out the ones you have bought in a cafe, or just play with friendly street cats!
The Majestic Path to Sultanahmet
Connecting Beyazıt to Sultanahmet, is the Divan Road. Trams work between two districts over this road, and to both sides, old buildings in their late 19th-early 20th century styles surround it. They are now home to cozy restaurants, cafes, and souvenir shops.
More importantly, though, the area is also full of historical monuments, including the Roman monumental column of Constantine. In some ways, it is hard not to take some pity on that block of stone, as it had some rough times.
Moving to the Sultanahmet area, this is the historical İstanbul proper! When people think of İstanbul's greatest historical and cultural treasures, the great majority of things they think up will be in Sultanahmet. Gems like Topkapı Palace, Basilica Cistern (Yerebatan Sarnıcı), Hagia Sophia, Hippodrome, and Blue Mosque are all in this area. Sultans and emperors alike, admired the breathtaking view of their domain atop this same hill, looking over both Bosphorus and Golden Horn.
Fatih, Sirkeci, Eminönü: Historical Heritage Living to This Day
These districts, in some ways, still keep their historical roles alive even today in day-to-day living: Fatih was a centre of faith and community around Fatih Mosque, and the area surrounding the mosque is still so today. Eminönü is still sprawling with its historical shops actively selling their wares, as well as a port into the Golden Horn. The famous Mısır Çarşısı (Egyptian Bazaar, alternatively Spice Bazaar) is, just like Grand Bazaar, still full of life and souvenirs of another world. Sirkeci's railway terminal is still up and running in all its historical splendor, though the glory days of the Orient Express connecting Europe and İstanbul are now behind.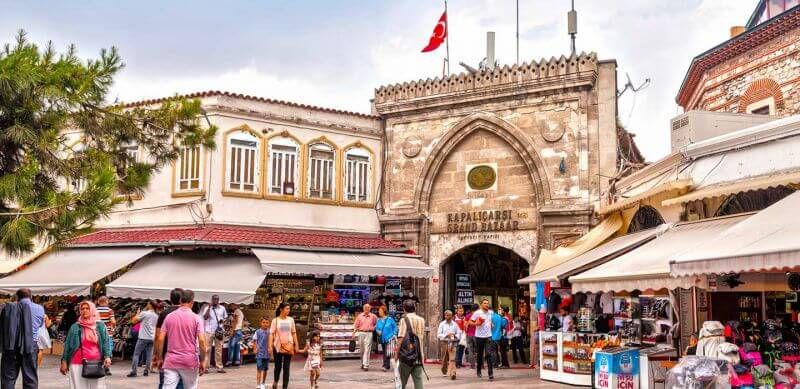 The area is full of historical mosques in every district: Eminönü Mosque, and Fatih Mosque Complex.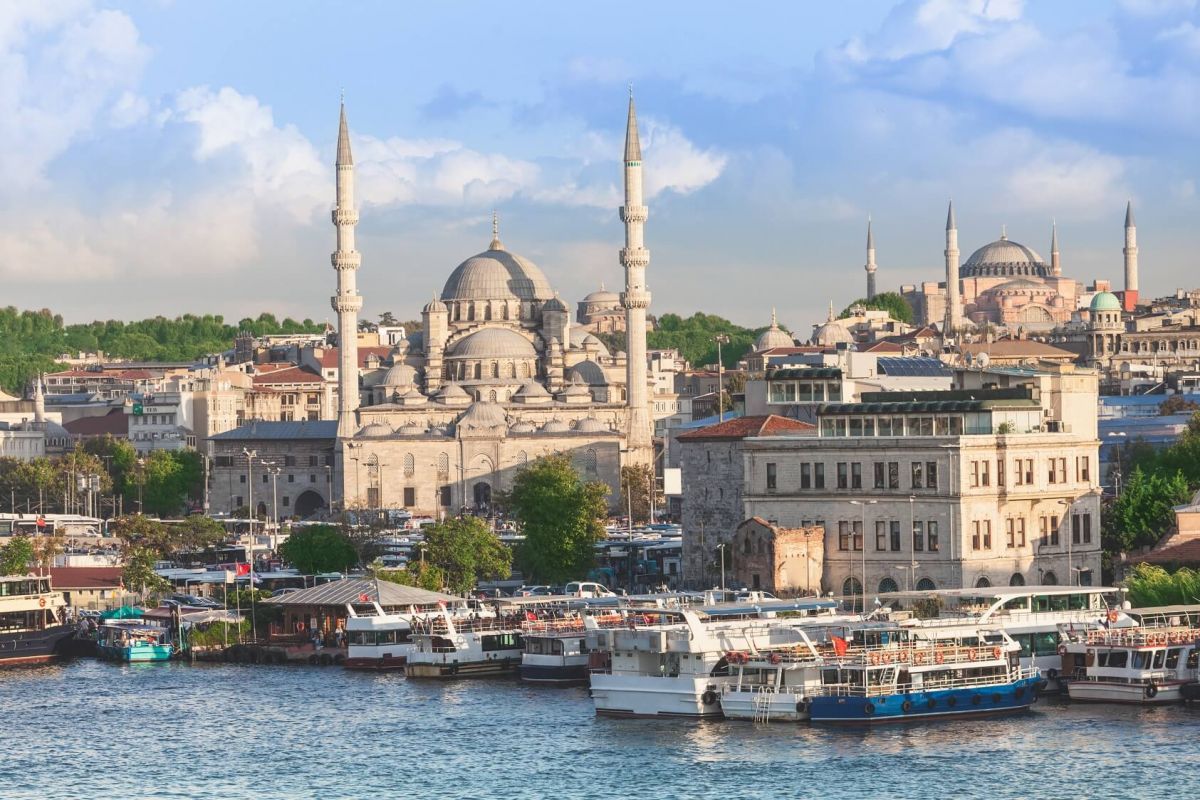 The Chora Museum in Edirnekapı/Fatih is also worth mentioning. Now a museum, formerly a church, and a mosque. Chora Museum has some of the best examples of Byzantine mosaics and frescoes to be seen, and the structure itself is worth appreciating architecturally.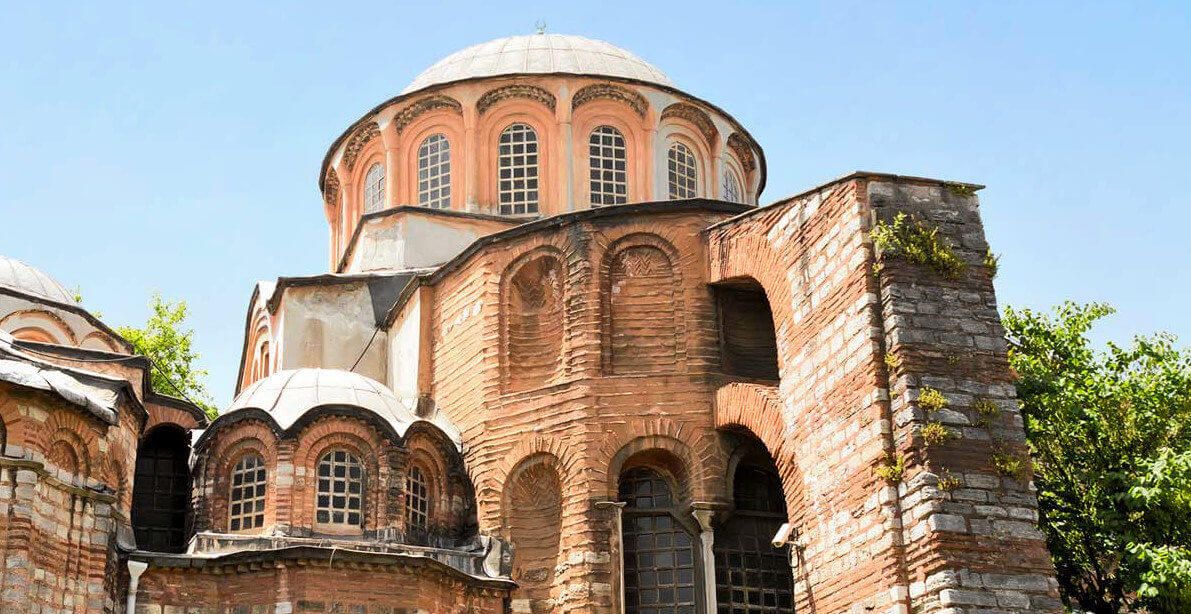 With either its historical and still active architectural wonders like mosques and bazaar, or its touristic attractions like shopping for souvenirs, books, enjoying fish sandwiches at the shores of the Golden Horn, the area has many colors from İstanbul's immense mosaic to enjoy for any culturally interested traveler.
If you would like to enjoy the authentic taste of İstanbul, we would love to welcome you here at The Bank Hotel İstanbul. After all, it's only appropriate if your accommodation is also in a faithfully preserved historical building while enjoying many others İstanbul Historical Peninsula has to offer.
Our previous post available at https://www.thebankhotelistanbul.com/en/blog/hagia-sophia