Taksim-Beyoğlu area is one of the points that define the city İstanbul: it is vibrant, buzzing with activity, it has both modern and historical touches to offer, and has lots to choose from when it comes to entertainment, gastronomy, and shopping. It is no surprise that both tourists and locals are basically flocking around the area all the time! No trip to İstanbul is complete without enjoying Taksim-Beyoğlu. Though, if you like calm and collected times to rest and get yourself charged up, it might be hard to find a good hotel around there. Let us see how you can find a peaceful nest, amidst hotels in Taksim, aka amidst the buzzing hot spots of Beyoğlu-Taksim area!
Hotels in Taksim: Obviously, the best location for the fun-seeker type
Well if you crave activity and an endless stream of experiences, you are already at home in the area. Nightlife, all kinds of food and beverage experiences, shopping, and cozy cafes are all within reach when you are in Beyoğlu, as well as the plenty of hotels in Taksim.
Whatever the music kind you may like, you can be more or less sure to find a good venue for it in Beyoğlu. Local tastes? Check, all kinds of it! Jazz? Yep! Soft Rock? Sure! Metal? Hell yeah… House? Uh-huh, that too!
The local meyhane culture might be an interesting one to try out and experience, drinking some good rakı with tasty meze (cold dishes to go with your rakı), and enjoying Turkish Classic Music, usually performed live. Or you can opt for Turkish Folk Music. You can also find many Greek-style taverns with intense fun!
Some names worth mentioning for a fun night out
Especially areas of special interest would be alleys like Nevizade, Altunizade, Fransız Sokağı (French Alley), and also the Çiçek Pasajı (Arcade of Flowers).
The latter is a beautiful historical arcade that hosts nice pubs and restaurants. First opened in 1870, the name "Flower Passage" came about after 1917, when many impoverished White Russian refugee women escaping from the Bolshevik Revolution began selling flowers there, even including a baroness!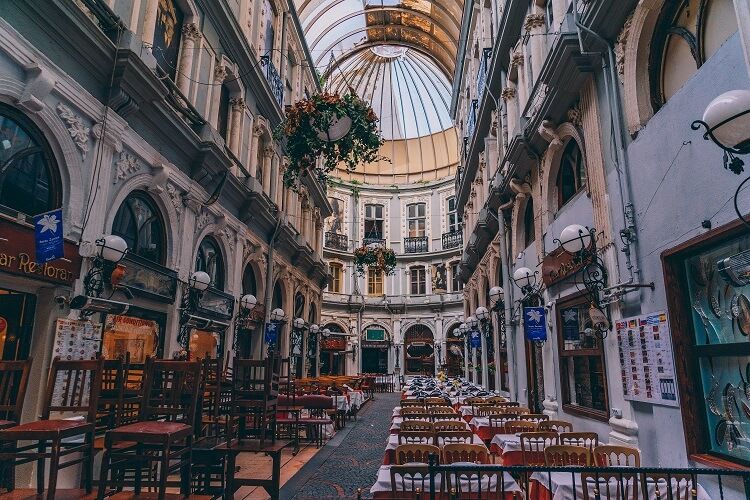 Besides offering the convenience that comes with staying in hotels in Taksim, Beyoğlu is also a great place to eat and drink too. All kinds of either fast food or nice restaurants are within reach wherever you are in Beyoğlu. Especially the steamed burgers are a bit of a Taksim specialty, and a tasty quick snack to try.
Balıkpazarı (fish market) area offers many seafood-based fast foods too, like fried mussels for example, as well as famous kokoreç restaurants. But you definitely aren't limited to fast food, you can find great restaurants from many of the world cuisines, as well as the many types of Turkish cuisine. You can find out more about eating around Beyoğlu, including its famous chocolates in your food in İstanbul article, because yes, the food is culture too! Probably the most fun kind of culture some would say!
When you choose hotels in Taksim: There's İstiklal Street for the shopping frenzy!
İstiklal Caddesi (Independence Avenue) has always been one of the main attractions of the Beyoğlu district. The avenue is visited by about 3 million people per day. Yes, it is a busy place indeed! Surrounded by restored 19th to early 20th century-styled historical buildings, the avenue is closed to vehicle traffic apart from the historical tram.
Staying in hotels in Taksim, you can find all kinds of shopping and entertainment around the street. Clothes and apparel, accessories, books, musical instruments, records, and much more are available for you to peruse! The shops range from those that offer more exclusive goods, to those that are super budget-friendly. While the area is basically a gigantic open-air mall with historical textures, it also includes some regular malls too. Or you can visit old passages and arcades with cozy little shops that offer interesting wonders to discover!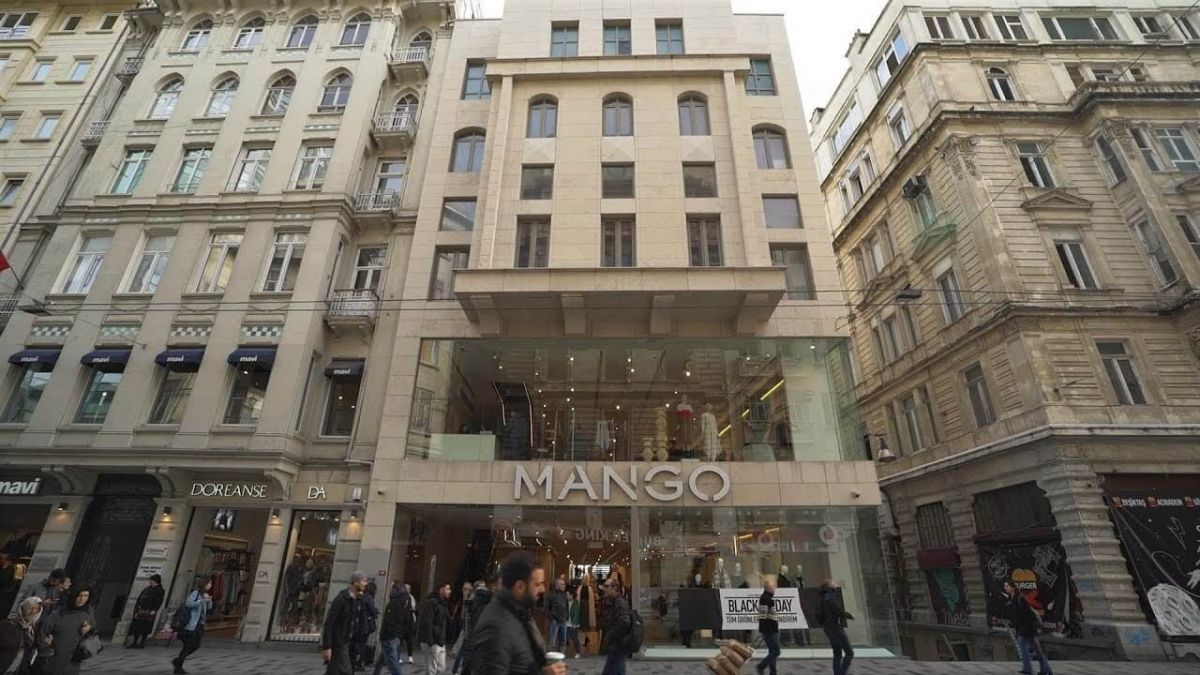 It is no surprise that whole families of fashion-savvy people basically make pilgrimages to İstiklal Street. They can find all the brands they want here after all. And if you want to properly explore all the shops on and around the street and its malls, you really need multiple days for that. Thus, it is natural that these shopping-oriented travelers want to stay in hotels in Taksim Beyoğlu area. Although they tend to prefer to stay in calmer areas close to the street Elmadağ and Harbiye. After all, the İstiklal Street and surrounding entertainment-focused alleys pretty much never sleep…
Interested in the historical Beyoğlu more?
Well, then you are a different type of traveler, that craves more for culture and history, which İstanbul and Beyoğlu have in spades! Beyoğlu, known also as Pera in the old days ("beyond" in Greek), features many historical structures indeed. One of the stars would be the Flowers Passage we have spoken about above. The St. Antonio di Padova Church, Virgin Mary Greek Orthodox Church, and Hagia Triada Church are some examples of historical churches in the area that are still actively used by the Catholic and Orthodox communities of İstanbul.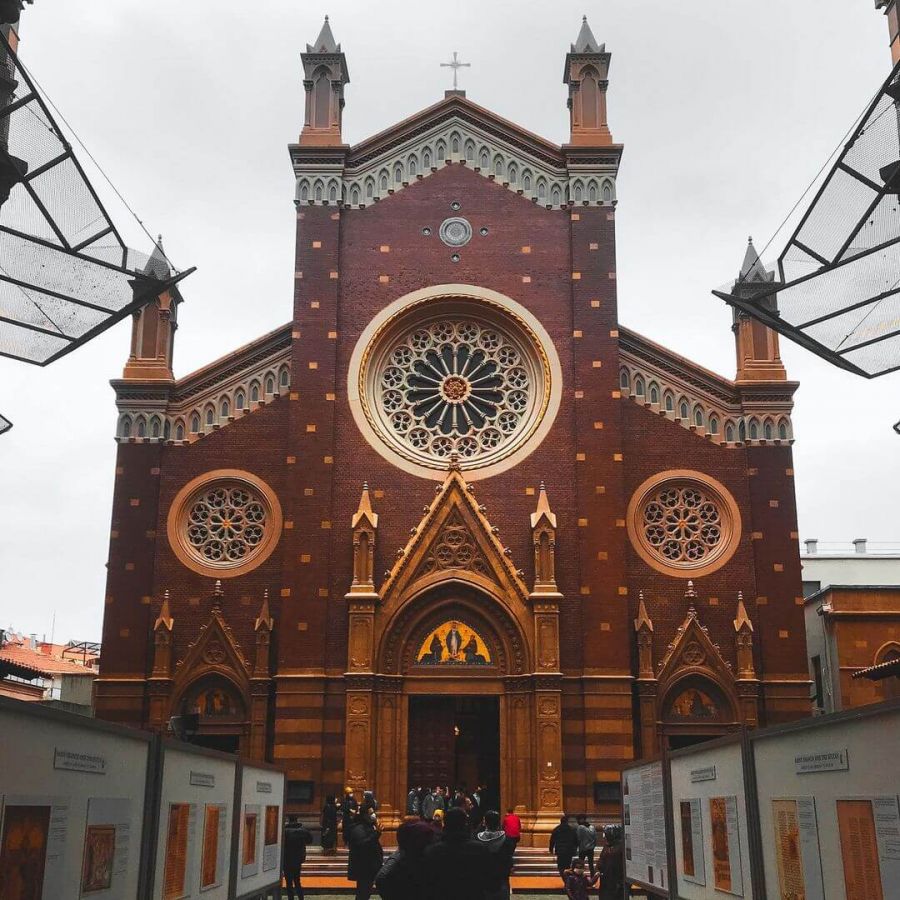 There are many apartments and consulate buildings around the area that date from the 1800s, and they feature impressive, artful architectural styles. The Camondo Stairs is another historic architectural beauty worth mentioning near the Karaköy area, which is also a calmer district to stay in. There is also the majestic Galata Tower, providing a bird's eye view of the city since medieval times.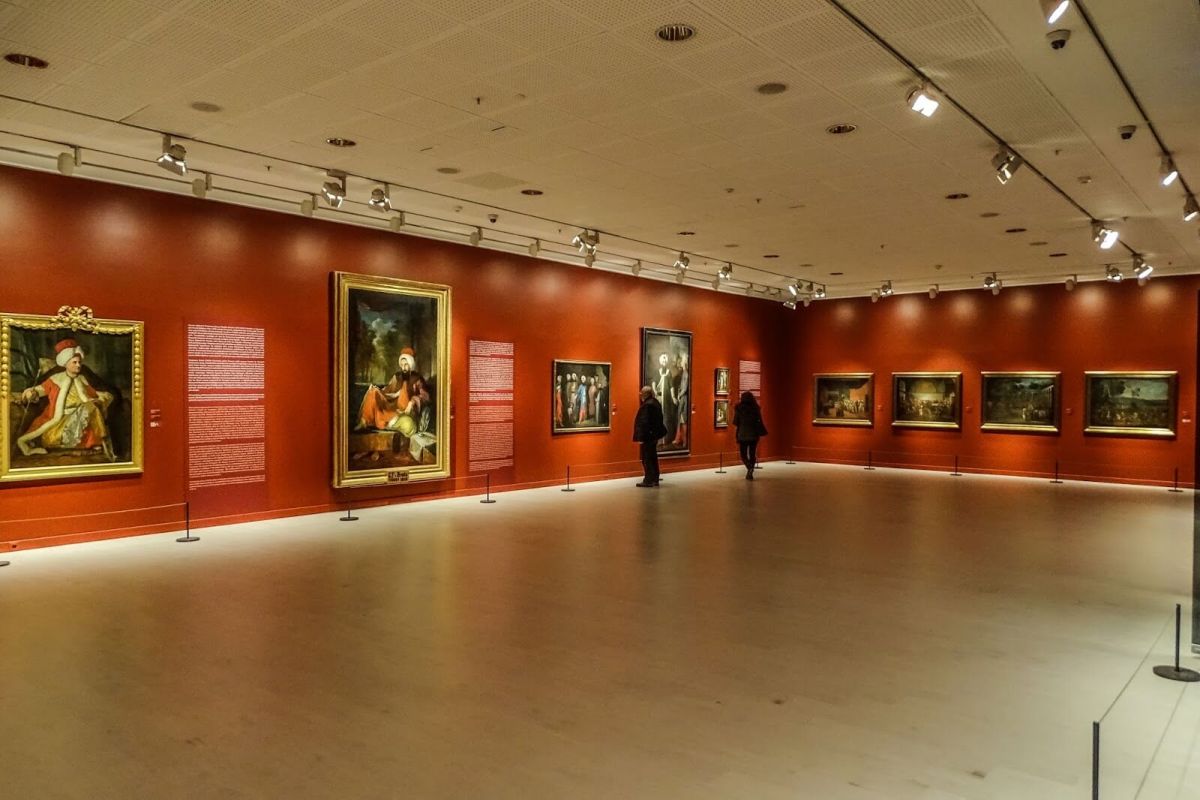 The area also has many museums and art galleries to explore for culture-loving travelers like you! Madame Tussauds, Nobel laureate Orhan Pamuk's Museum of Innocence, Pera Museum, Galata Mevlevi Museum, Rahmi M. Koç Museum, SALT Galata, İstanbul Modern, Arter are some of the museums and art galleries in the Beyoğlu area. All of them have unique themes and artifacts on exhibit.
Strolling towards Galata...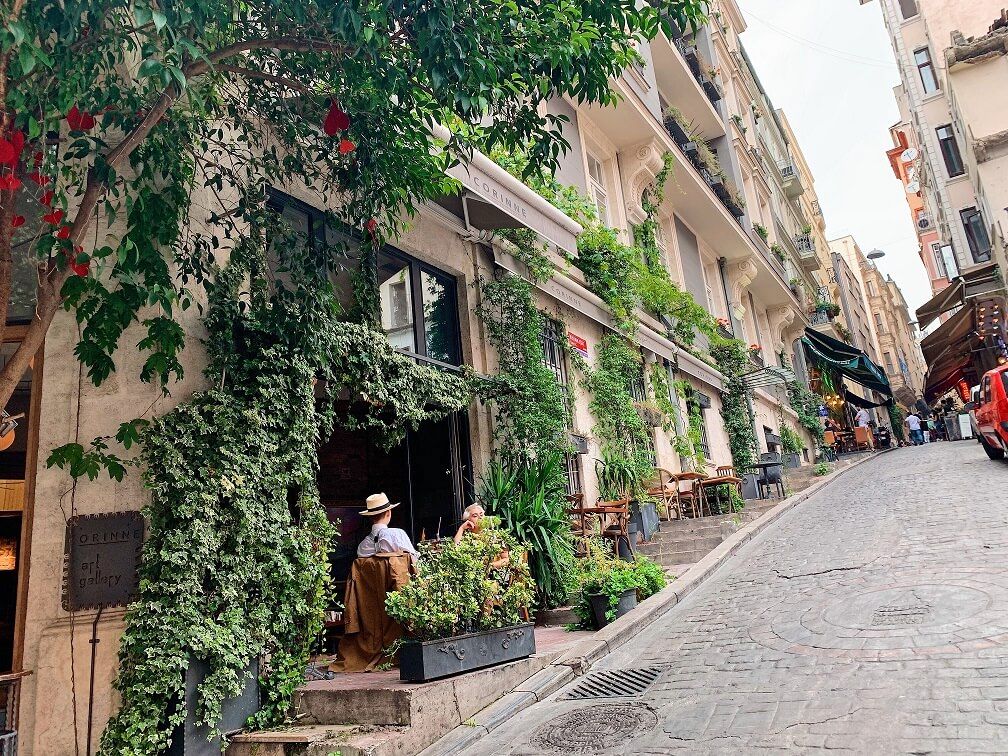 The theme of art and history actually gets stronger as you head down towards the Galata area. Shops selling handmade designer accessories, musical instruments, historical buildings in Baroque and Art Nouveau style, influential art galleries are just some of the attractions in part of the town.
This is where we might mention that our own The Bank Hotel İstanbul is one of such historical buildings, located in Bankalar Caddesi, where you can find a much calmer home away from home while enjoying the culture, art, and history flavors of İstanbul, as well as its gastronomic tastes! Basically a walking distance to Taksim, and it is not a walk that will feel like a commute. It will take you through some of the neighborhoods and buildings we have been talking about in the article so far, with their historic atmosphere and more.
Moreover, here in Karaköy, you are at a transportation hub for İstanbul, that can connect you easily and quickly to anywhere in the big city, including the other side of the Bosphorus Strait. Moreover, in Karaköy you are basically surrounded by Beyoğlu on one side, and İstanbul Historical Peninsula on the other side, both accessible with just a walk.
Here in Karaköy, you get the benefit of a calm and comfortable hotel, which is also close to fun and activities too if you feel like it. So it is worth considering, although hotels in Taksim come with numerous offerings, if you want to get the most out of a culture trip to İstanbul.
Enjoyed our post about choosing hotels in Taksim Beyoğlu area? Read our previous post at https://www.thebankhotelistanbul.com/en/blog/hotels-in-sultanahmet