İstanbul's tourism attractions are incredibly numerous and diverse. You have choices of lots of historical monuments, museums, or cultural diversity of current life in the city, many adventures for foodies, and a vibrant nightlife too. Beautiful views of the Bosphorus, Golden Horn, and large, peaceful parks are worth mentioning as well. However, depending on where you stay, it may be either very easy or incredibly difficult to get to all of these. Karaköy is definitely an example of the former, from where you can get to all the important spots easily and peacefully. In our little Karaköy hotels guide, we will try to iterate the reasons why hotels in Karaköy are great destinations to stay in İstanbul.
What Makes Hotels in Karaköy Great for Culture-Focused Travelers?
Everybody knows that İstanbul is a great destination for a historical and cultural holiday. It is essentially a hub of multicultural experiences, a nexus of civilizations. Karaköy is, however, a micro-hub within the hub. The district has experienced great change over the years, from an area full of warehouses and car mechanics, to one full of attractions and trendy venues. However, do not think of this as a case of dull gentrification. Karaköy retains its historical architectural wonders intact, and builds its new life around them.
If You Are Interested in a History Trip
Karaköy is full of historical architecture, especially from the 1800s. From Kamondo steps with their winding Art Nouveau style, to SALT Galata art gallery, or indeed our own hotel among the other hotels in Karaköy, Karaköy has conserved many examples of 1800s structures in their original architectural style, in all their glory. Bankalar Caddesi (Banks Street), where The Bank Hotel İstanbul is, features almost entirely historical buildings on each side.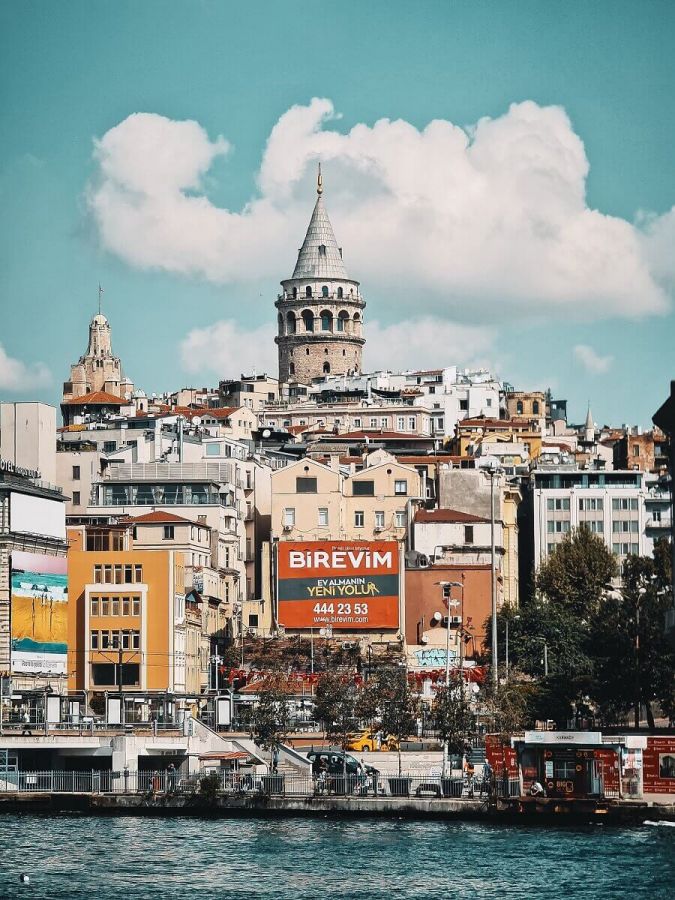 Of course, we can not leave Galata Tower without a mention, and that one goes way before the 1800s. Just a short walk from Karaköy, the old tower gives a breath-taking bird's eye view of the City. Built in the 1300s, Galata Tower's top floor is 52 meters above the ground, but its tall roof structure rises up to 67 meters high. The historical tower's top floor is open to visits, and features a restaurant as well.
Karaköy owes a lot of its style to a certain European architect. The late Italian architect Raimondo D'Aronco was made the chief architect of İstanbul for 16 years by Ottoman Sultan Albdulhamid II, and created many works in Art Nouveau style in the city, including some of the buildings in Karaköy.
If You are Looking to Add Art to Your Cultural Holiday
Karaköy is also surrounded by historical or modern art alike. Influential art galleries like İstanbul Modern and SALT Galata are nearby in neighboring districts. Although, your exposure to art in and around Karaköy is not necessarily limited to such high-profile venues. If you feel like that is a little too posh for you, you can enjoy perusing many shops in Karaköy that make and sell designer items, while enjoying modern graffiti adorning the streets, or listening to the tunes from street musicians.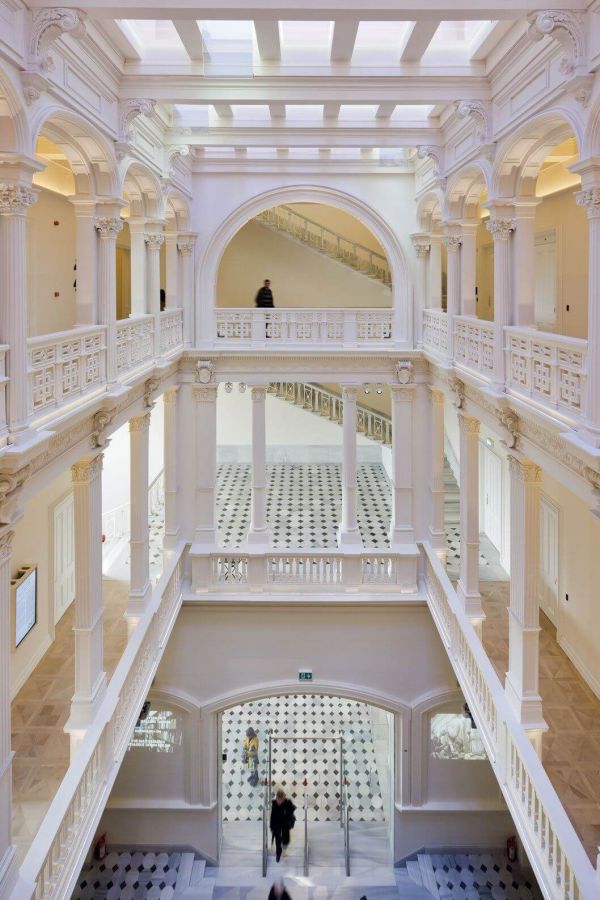 There is Still Room for Recreation around Hotels in Karaköy
Karaköy today is one of the most desirable neighborhoods in the city to be in, and people tend to meet and spend their time here quite often. It is becoming one of the most popular meeting places with 3rd wave coffee houses, cafes, restaurants, bars, and lively nightlife too.
Like we have said above, Karaköy has had a more humble period as a district a few decades ago, but now it is a centre of attraction with its historical textures, arts, and culture, as well as great entertainment venues. This is another important factor that makes hotels in Karaköy great choices for people seeking to find a nice hub that will make them say "Yes, that's my cup of tea!".
The Locational Convenience of Karaköy
Perhaps the greatest asset of Karaköy is, you are limited to its already great assets! We were neither joking, nor exaggerating when we have called Karaköy the center of the center. The greatest attractions of historical İstanbul and the current cultural diversity of the city are all within surrounding districts, and Karaköy has shores on both Bosphorus Strait and Golden Horn.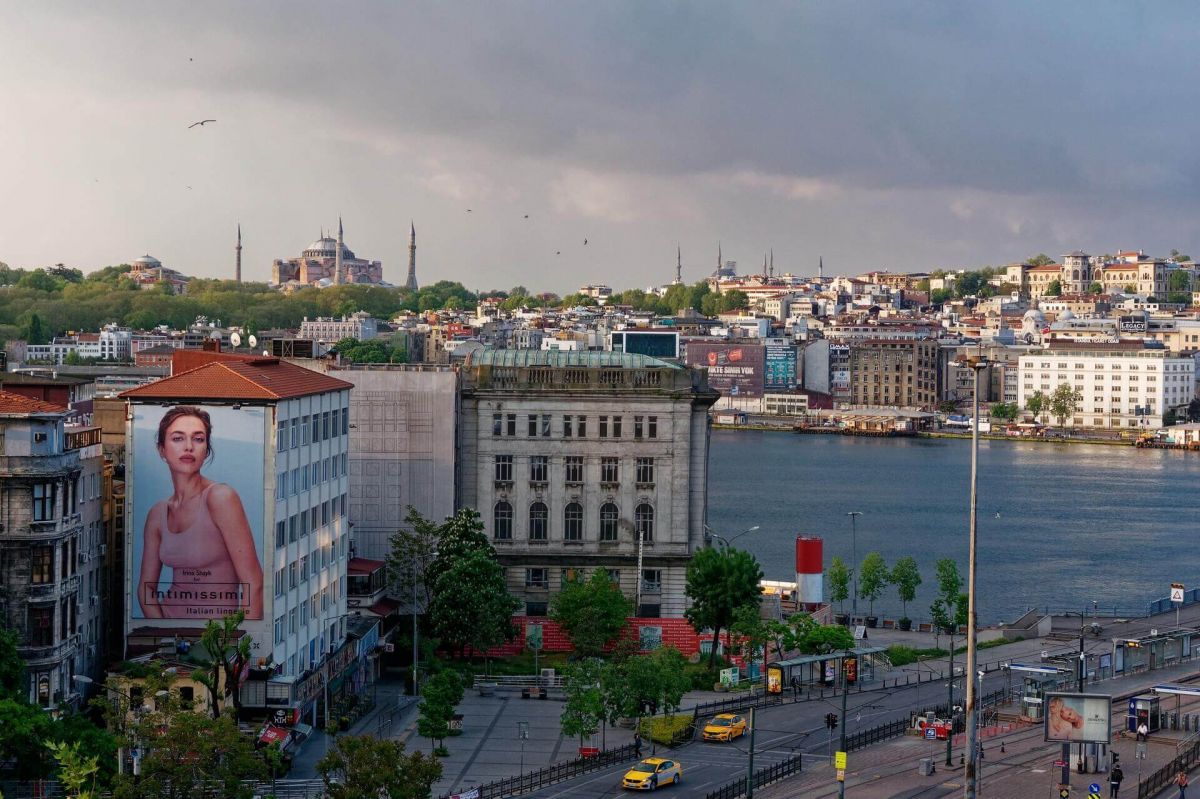 You can get to the great majority of them with a walk through the streets bustling with life, or calmer ones surrounded with grand old trees, or on the authentic old-style bridges spanning the Golden Horn. Bridges with restaurants below their road level, just above the sea, and people angling for fresh fish on its sides at road level. But, İstanbul is a big city. Big, and dense. So you probably can't walk to all of its many wonders.
Thankfully, that is no issue at all either, as Karaköy is pretty much a transportation node that is well connected to anywhere in the city. Seaports, trams, bus stations, as well as an abundance of taxis mean Karaköy is easily connected to anywhere in İstanbul. As hotels in Karaköy are.
And not to mention the convenience of Hotels in Karaköy...
And yet, if you just get back to your room in the hotel, it is again calm and comfortable, away from the busy avenues. The Bank Hotel İstanbul lets you get to the beating hearts of either historical İstanbul or vibrant nights of it while finding stillness and comfort in a preserved historical building when you are back in your room at the Bankalar Caddesi. Want to get lost within the gastronomical heavens of İstanbul's food culture? Same deal… just a walk away from you. Want to take some scenic photos of either European or Asian sides of the city on an old styled ferry with the breeze of Bosphorus? Yep, just a little walk away from you.
The convenience of Karaköy as an attraction in and of itself, while also being very well connected to the rest of the city with all other attractions makes it a great place to stay in any visit to İstanbul. Just make sure to choose one of the hotels in Karaköy that can offer both the quality and comfort of modern demands, as well as the authentic textures of historically rich İstanbul. Both of which we are confident in providing in spades.
Enjoyed our post about choosing hotels in Karaköy? Read our previous post at https://www.thebankhotelistanbul.com/en/blog/best-food-stops-in-sultanahmet