Fatih, the old city of İstanbul is full of gems and marvels for travelers seeking experiences of a historical and cultural holiday. Aside from its well-known historical attractions, Fatih's neighborhoods also offer many experiences for the artsy-craftsy. Fener and Balat are the places that will offer probably the most in this sense.
These authentic neighborhoods that are frequented by street musicians and its crafts shops though, offer another kind of culture trip: one that is very much current and alive. Let us see now, what kinds of wonders to explore for the artsy-craftsy among you while walking from Fatih's shore of Golden Horn towards Fener and Balat regions.
Walking Along the Golden Horn
The district has so many historical structures with many different kinds of architecture, so many museums, it is hard to contain in a short article. Topkapı Palace, Hagia Sophia, and Basilica Cistern are among the most famous, but we have a few articles for best historical places to see in the area, or for best places to eat around Sultanahmet.
But, as we have said above, the Fatih district offers its own living experiences, especially with regards to arts and crafts. A walk along the shores of Golden Horn should offer plenty to explore in this regard. You can watch the stunning view of the Golden Horn while walking to Fener and Balat area. Fener and Balat are the two most interesting neighborhoods to see for arts and crafts in the old city.
Now, they definitely don't lack historical buildings and houses of worship themselves, and you will see many small to moderately sized structures of various vintage and architectural styles. Both districts had a history of Christian and Muslim populations mixed together back in the days. And while much of the historical architecture is lost, it still shows in other surviving churches and schools. Fener (Phanar) Greek Orthodox College is the oldest surviving and most prestigious of Greek Orthodox schools in İstanbul and is definitely a most striking structure with distinct architecture and red brick masonry.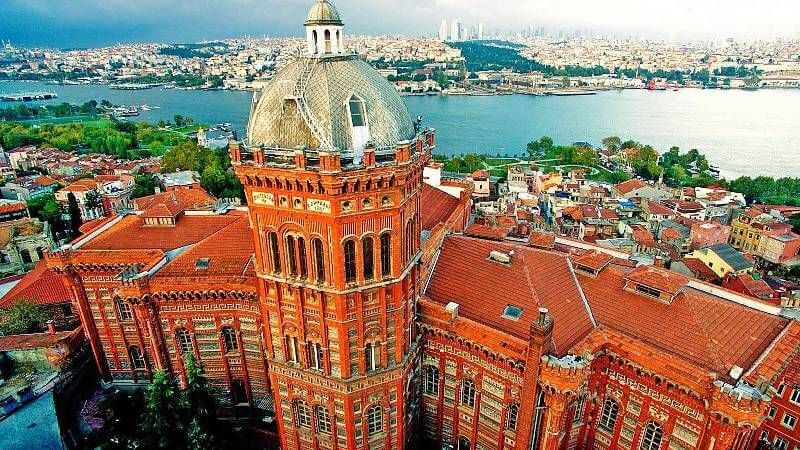 St. Stephen Church is another. The cast-iron elements within the church give one of the names it's known with among the populace: the Iron Church.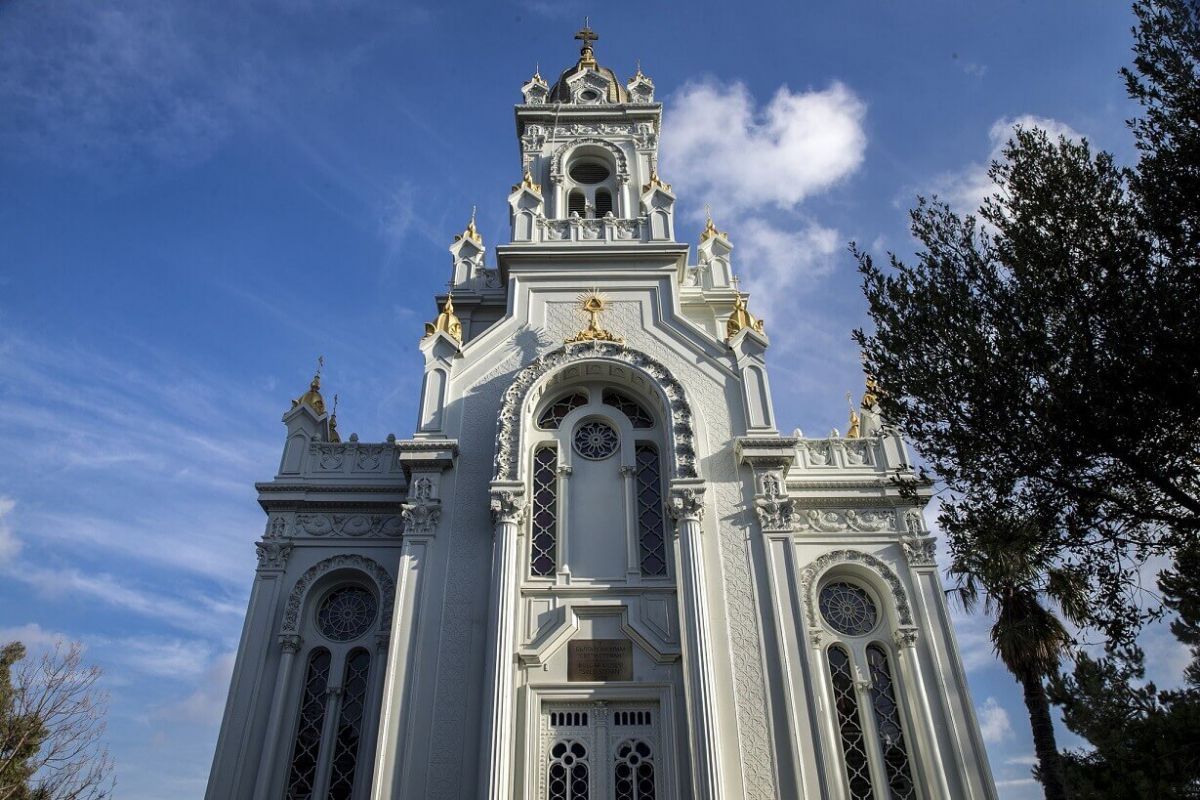 We would be remiss if we didn't mention the Jewish community through. Because the Fener and Balat area is also important for them, and Ahrida Synagogue in Balat is one of the oldest and largest synagogues in İstanbul. As is the norm with İstanbul's historical prayer houses for any religion, Ahrida Synagogue is also a beautiful work of historical architecture.
As you walk along the paths of these ancient neighborhoods and enjoy these historically rich, and architecturally photogenic structures, the way will lay bare the current-day treasures of the area too. Stylish and cozy artisan coffee shops will provide you with a comfy rest, most of which are serving within historical houses. They are surrounded by antique shops and art workshops. That latter segways rather nicely to our next section too…
Attractions For Those Who Would Like an Artsy Touch
The area has experienced some transformation today and is known for an artsy touch, and designer shops making a name for themselves. Today the arts and crafts community has found a home in these neighborhoods, workshops, ateliers, designer shops share the streets with antique shops, vintage apparel vendors, and more.
You can find any kind of artsy-craftsy place in Fener and Balat. Glassblowing? Yes. Painting and transforming any sort of old object into something new and exciting? Yup, that too. Cloth bags? Yes. Badges? That too, even including anime character badges if that floats your boats! Making all sorts of pretty baubles from model houses to fridge magnets etc? Sure. Here, instead of just buying souvenirs, you can make them, moreover, actually, learn to make them. You will never feel like you have done enough in the Fener and Balat region.
Trendy designer shops, as well as traditional crafts, exist side by side, making this a uniquely artsy neighborhood. Unsurprisingly, the areas are frequently heard of in industrial design competitions, etc. Then there is the "Monologlar Müzesi" (Museum of Monologues) which is not quite a museum actually. Rather, is an old, historical house restored, and on each floor and in each room, a performer recites a theatrical monologue.
Keeping in touch with modern senses and sensibilities, let us tell you that you will find a great many "Instagram spots" that will leave your friends green with envy, and your followers influenced appropriately! From cute historical houses painted in modern, bright, and contrasting colors, to cobblestone ramps surrounded by colorful stairs and homes, you will find lots and lots of them to photograph and share away!
While gastropubs, cafes, freelancer-friendly working joints, and cute restaurants are many and will keep you rested and elated in your journeys of this historical wonderland just fine, there is one worth a special mention. The Agora Meyhanesi (Agora Tavern) has been serving music and Turkish Rakı to its patrons since 1890, to get lost in countless dreams, or to drink away their frustrations and worries. Innumerable souls shared this atmosphere since that time, and the venue itself has been subject to songs, poems, and films. As does the joys and pains of humans that frequent it, the venue itself still remains, and serves generations of people, opening a bohemian window in perhaps otherwise mundane lives.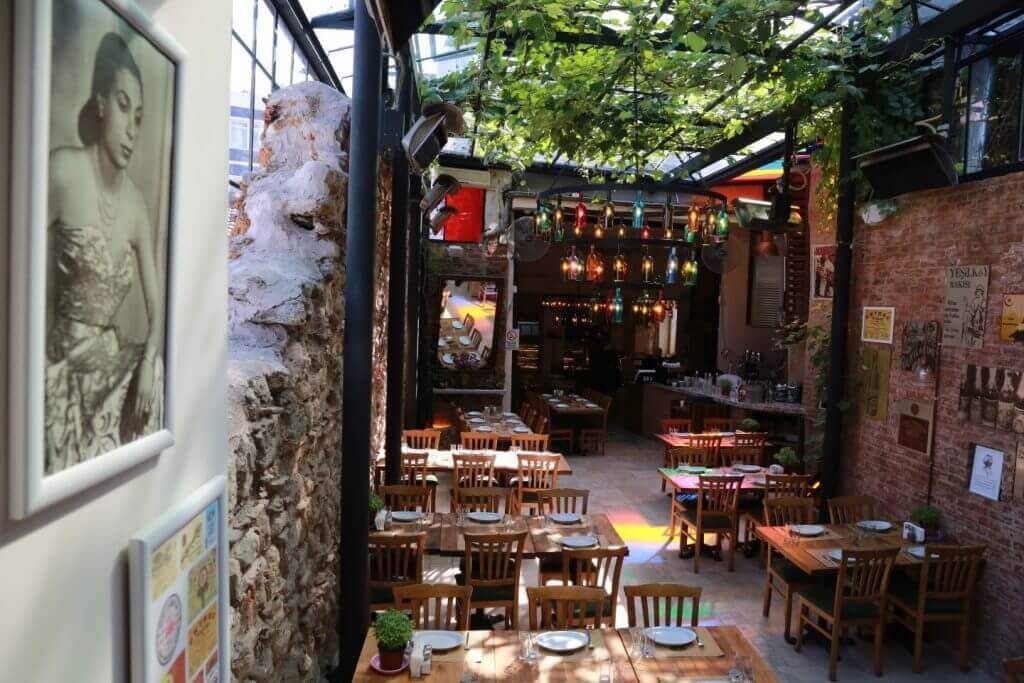 Connecting Fener and Balat to Rest of İstanbul
Here in The Bank Hotel İstanbul, we are uniquely situated where you can take a beautiful walk from our historical hotel building to many special corners of İstanbul such as -Fener and Balat region- with their distinct experiences, or leverage Karaköy's transportation hub advantage to easily go anywhere, and literally, anywhere, that is beyond the "happily walking and exploring" range. Karaköy itself also offers its own many tastes, especially for the art-loving travelers like yourself, as we have written about earlier.
Beyoğlu, Cihangir, Sultanahmet, Beyazıt, Taksim, Galata, Fener and Balat, are all within the distance of an enjoyable walk through İstanbul's treasures from your comfortable, quality, yet historically inspired nest here in The Bank Hotel İstanbul.
Enjoyed our post about Fener and Balat, the artsy parts of İstanbul? Read our previous post at https://www.thebankhotelistanbul.com/en/blog/galata