İstanbul is a popular tourist destination for many reasons. The city has a diverse range of experiences and artifacts for many different types of travelers. Whether you are looking for a nice cultural trip, or want to explore a foodies heaven, enjoy a nexus of many living cultures, you are sure to find something for you here. Cihangir is one of the older, and well-developed districts of İstanbul, and naturally, it has a lot of interesting things for travelers to see. Let us explore places to see in Cihangir now.
What was Cihangir in the past, and what is it now?
Cihangir is a younger district compared to those within the İstanbul Historical Peninsula. The name comes from the youngest son of Suleyman the Magnificent. Back in his time, it used to be a forest, a hunting area, which was one of Cihangir's favorite places. In time, it would be known by his name, and that is a bit of a story...
A Tragic Namesake: Şehzade Cihangir
Cihangir was unlike his other brothers, suffered from many health issues, had a hunched back, very rarely went on to wars like his older and more gallant brothers, and was pretty much out of question as a potential heir to the throne. His name meant "the one that carries the World on his shoulder", allegedly given because of his hunched back from birth. Yet, he was loved and cared for by his parents and was highly educated.
He was a calligrapher and a poet, in a world of warriors and schemers. Among his siblings, the only relationship of mutual love and respect he had was with Mustafa, the oldest of his brothers, but one from his father's first wife, Mahidevran Sultan. Mustafa was also the heir apparent, by quite some margin...
But the world of empires and royal families was a harsh one, especially in those days. Whether through the scheming of others, or his own ambition, Mustafa ended up falling from his father's favor, Süleyman had him executed. This broke the emotional Cihangir beyond repair. His mental and physical health deteriorated rapidly, and he passed away shortly after. This, in turn, broke something within his parents.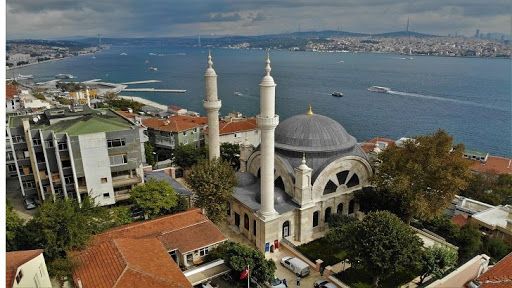 Sultan Süleyman the Magnificent had a mosque built on that hunting grounds that was Cihangir's favorite, and named it after him, along with facilities for offering the poor free meals, etc. Thus, this formerly wild part near the ancient city started to slowly form into a neighborhood, in the name of one of the Ottoman Empire's more tragic characters.
Cihangir's past and history: a neighborhood for foreigners
Cihangir started to become a foreigners quarter of sorts from the second half of the 19th century on. Many non-Ottoman Europeans who wanted to have a place within the city moved to the area. Only Beyoğlu (Pera as it was known back then to Europeans) was open to them, but its central parts were an expensive neighborhood. Therefore, many of them preferred surrounding districts including Cihangir. This made property prices in the area steadily climb and led to the development of the district. In time, it has become a place where rich and educated people, as well as the entertainers of the Beyoğlu area, were living.
Eventually, though, non-Muslims of Cihangir started to leave, or be forced out. Property prices started to take a nosedive after that, and many migrants from eastern parts of Turkey moved into the area. After the 60s, Cihangir and most of the Beyoğlu had a period of regression. Eventually in the 80s though, the area was transformed again into what it was.
Today, Cihangir is again a district that is preferred by artists and intellectuals, as well as foreign people living in town. We came full circle, and the area, in an interesting twist of fate, supports an inclination towards arts and intellectualism, as did its namesake in his short life centuries ago. A really cool residential area blended with art, Cihangir is known for its artist residents today.
Cihangir's streets are phenomenal!
Modern Cihangir offers its visitors lots of street art through its many ramps and alleys, as well as many street cats of the cutest kind, enough to be the subject of their own documentary! Made in 2016, Kedi (literally "Cat") showed life in the city through the eyes of Cihangir's cats. There is also a cat-house built by the municipality to care for its 4-pawed little citizens!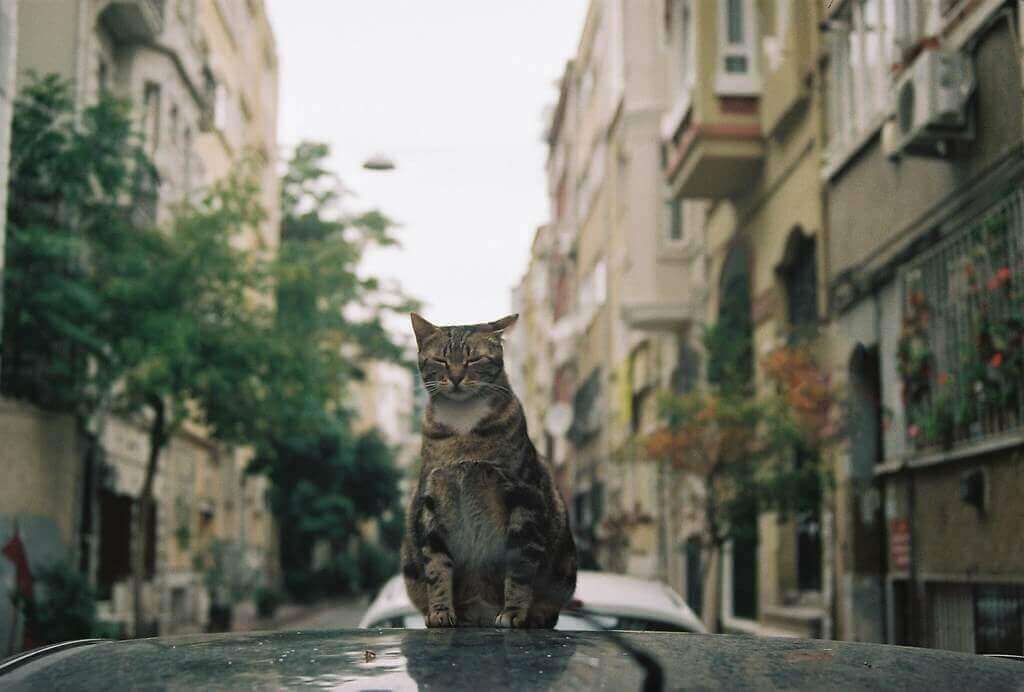 As with most districts of İstanbul, many of Cihangir's buildings are historical relics still serving modern purposes. Having served a more privileged part of society, Cihangir is naturally full of rather high-quality venues with a long history, and an ample amount of its own atmosphere.
The intellectual conversations and sounds of children playing in many languages are only as colorful as its artful streets. It is hard not to be impressed by the historical houses, now painted in bright colors that surround the famous Cihangir stairs as you climb them.
Fittingly, the neighborhood has its own museums for the culture and history-loving travelers too.
A Day in Cihangir
Many of Cihangir's modern cafe-restaurants serve as fine dining spots first, and later in the evening turn into entertainment venues with live music. They tend to serve quality world kitchen menus. Others like Savoy Patisserie and Asri Turşucu (pickles) are serving with a history of more than half a century.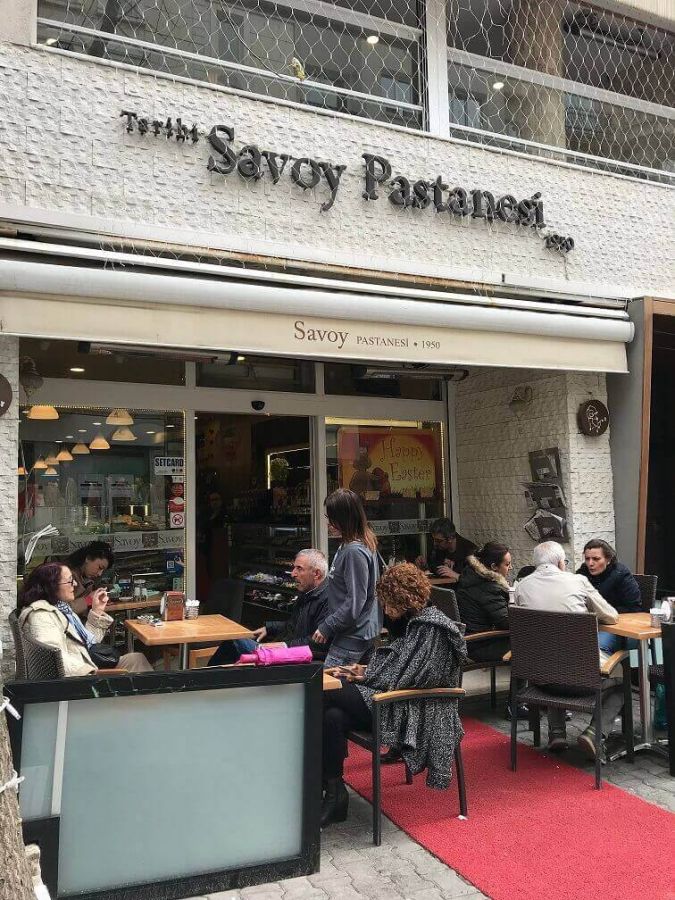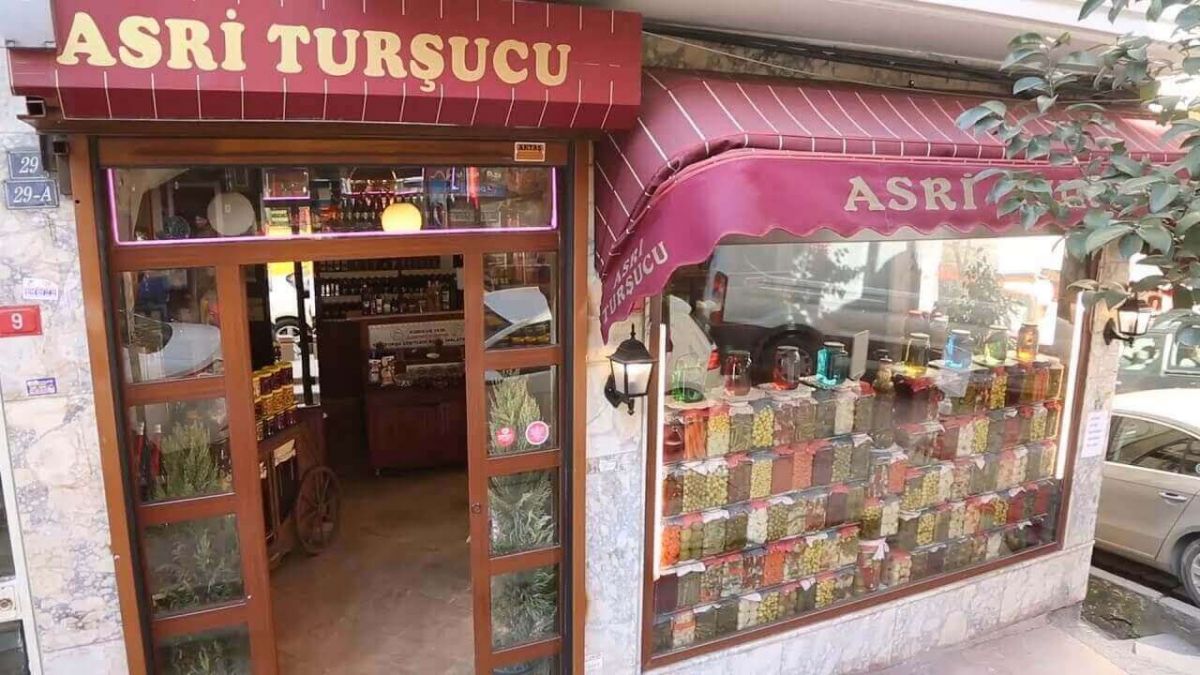 Cihangir's historical assets to see for culture-loving travelers include historical mosques and churches like Cihangir Mosque, giving the district its name, the green-painted Firuzağa Mosque with its distinct architecture that feels a lot more homely compared to the more monumental style of İstanbul's other historical mosques and Hagia Triada Orthodox Church.
An area with a history of artists and intellectuals, it is probably not surprising to see two of Cihangir's museums are dedicated to two famous authors: Orhan Kemal and Orhan Pamuk. Orhan Kemal Museum is dedicated to the life and person of the author himself, while Orhan Pamuk's Museum of Innocence aims to create the ambiance of one of his most well-known novels.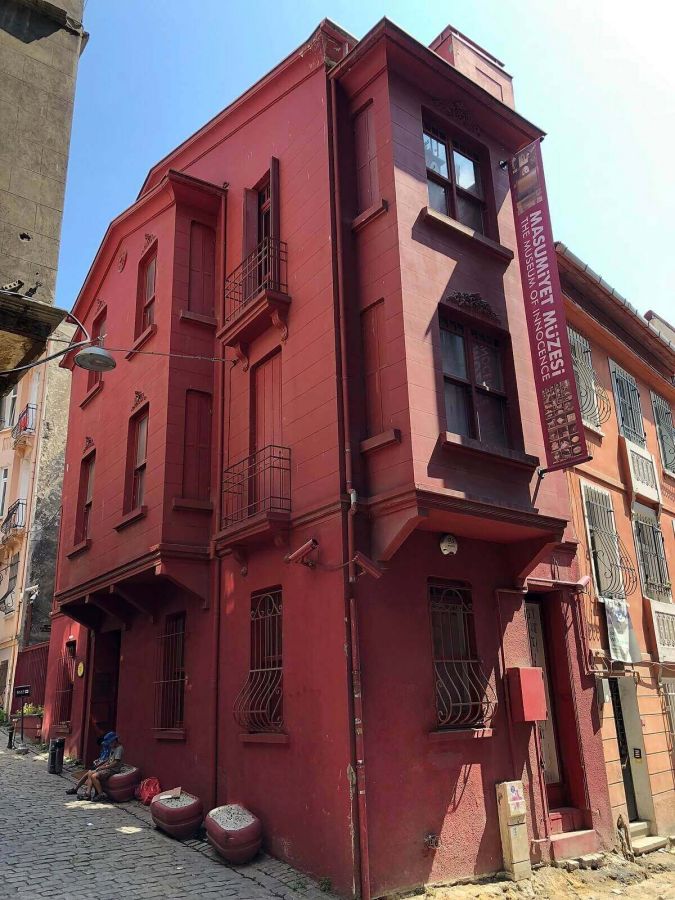 Perhaps one of the most striking museums of İstanbul is also in Cihangir: Harbiye Military Museum. Nowadays, military history, as well as weapon-based martial arts of old times are both subjects that interest a lot of young adults. If you belong to either of these interest groups, you simply must check this museum out. The courtyard displays some military vehicles, aircraft, and artillery pieces, but the real treats are in the sizable interior of the historical museum building.
Whether you want to see cool examples of famous or obscure firearms from the last couple of centuries or want to go further back to the age of bladed weapons, this museum will provide you with hours of artifacts to view.
If you are interested in HEMA (Historical European Martial Arts), you should be happy to hear that the collection has on display many examples of medieval arming swords, longswords, renaissance rapiers, two-handers, side swords, basket-hilted schiavona, as well as many kinds of polearms. Though, of course, the collection has at least as many Ottoman swords, including a few that were made for famous Ottoman sultans. Early modern military sabers of course aren't missing either!
As you can see, Cihangir offers a distinct atmosphere of its own, a fabric weaved from tolerance, intellectualism, arts, and history. Its museums also allow arts or history lovers to get in touch with physical artifacts of their interests. Places to see in Cihangir are numerous indeed for any visitor to İstanbul!
Getting from Karaköy to Cihangir
As we have written about it before, Karaköy is one of the most attractive districts to stay in İstanbul, especially for those more interested in culture trips. Cihangir is about a kilometer and a half from Karaköy, thus, it can make for a nice walk through interesting neighborhoods from our hotel. If you feel like it, you can take a somewhat longer route by going through İstiklal Avenue first too.
The trip itself would be interesting in and of itself, so don't think it would be time lost on commuting. Though, if you are more inclined towards spending less time en route, and more at your destinations, you can either take the tram or catch a cab to get there in no time!
Moreover, The Bank Hotel İstanbul in Karaköy is uniquely fitting for anyone who wants to experience the best artsy areas and/or museums in İstanbul. That is because we are at least as close to the famous Sultanahmet area and the rest of the Historical Peninsula too. Anyone who has seen historical buildings and museums around Beyoğlu and Cihangir areas would want to see those in Sultanahmet and Fatih areas too!
We would love to have you here with us, so you can enjoy your stay in İstanbul with as little commuting as possible, and more in the actual places to see in İstanbul.
Read our previous post at https://www.thebankhotelistanbul.com/en/blog/karakoy