Sultanahmet is more or less the ancient root of the grand tree that is İstanbul. It was where the heart of the old city was in the days of the Empires, and in many ways that still holds true with historical wonders within. However, it is also known for another kind of wonder: the culinary kind. After all, as we have said in another article, the food is culture too! So this time, we are taking a look at the best food stops in Sultanahmet.
Sultanahmet, Heart of the İstanbul's Old City
Like we have said above, Sultanahmet is the heart of historical İstanbul. Arguably the most important part of İstanbul Historical Peninsula, with the most famous and striking monuments close together. They include Hagia Sophia, Topkapı Palace, Basilica Cistern, Blue Mosque, and more.
It is also connected to other parts of the historical peninsula like Beyazıt via tram. The area is full of breathtaking views of the Bosphorus and Golden Horn, historical monuments, cozy neighborhoods, and of course some culinary delights!
But not all food stops are equal, so we will try to help you find the best food stops in Sultanahmet for you.
Best Food Stops in Sultanahmet: Historic Restaurants Worth a Try
Famous for the "Köfte", the Turkish meatballs
The first food item to think of when we hear Sultanahmet is Sultanahmet Köftesi, literally the Sultanahmet meatballs. With a tradition coming from a small restaurant opened in 1920, Sultanahmet köftesi is a modern classic with a century of history.
Now you are probably thinking "oh great, I'll go just hop into the first meatball restaurant when I am in Sultanahmet". And you would most likely end up in one of a myriad of copycats which are far from capturing the original taste. With the fame of the original, as well as the area itself mounting over decades, many others tried to cash on it. Many others with names like "the original Sultanahmet meatballs", "real Sultanahmet meatballs" etc cropped up. Eventually, the real one was decided in a court case!
Let us spare you having to endure a 4 years-long legal process as they did and tell you the original one right away: look for the sign that says "Tarihi Sultanahmet Köftecisi Selim Usta", that's the one! Sultanahmet köftesi is made without adding any spices to the carefully chosen meat, save from onions, salt, and a very little amount of bread. Others try to emulate the recipe too, but still can't quite get the original's taste right.
It is hardly the only historical restaurant in the area though! The area has many restaurants to choose from. And they offer a diverse range of cuisines. Just try to go for ones that are historic, and preferred by locals as well, instead of obviously touristic restaurants that may or may not be a decent eat, but would not offer any of the cultural/local experience that you can't get anywhere else.
Notable Sultanahmet Restaurants
One great example would be Konyalı 1897. Yes, 1897 in the name means the year of opening. Originally a very small place in Sirkeci, the current venue was opened in 1967 as the second establishment of the brand, within the Topkapı Palace. Now, the Topkapı Palace establishment is the one and only. The restaurant specializes in historical Ottoman dishes. Throughout its existence, Konyalı 1897 has served many dignitaries including Mustafa Kemal Atatürk, Queen Elizabeth II, Richard Nixon, and Benazir Bhutto.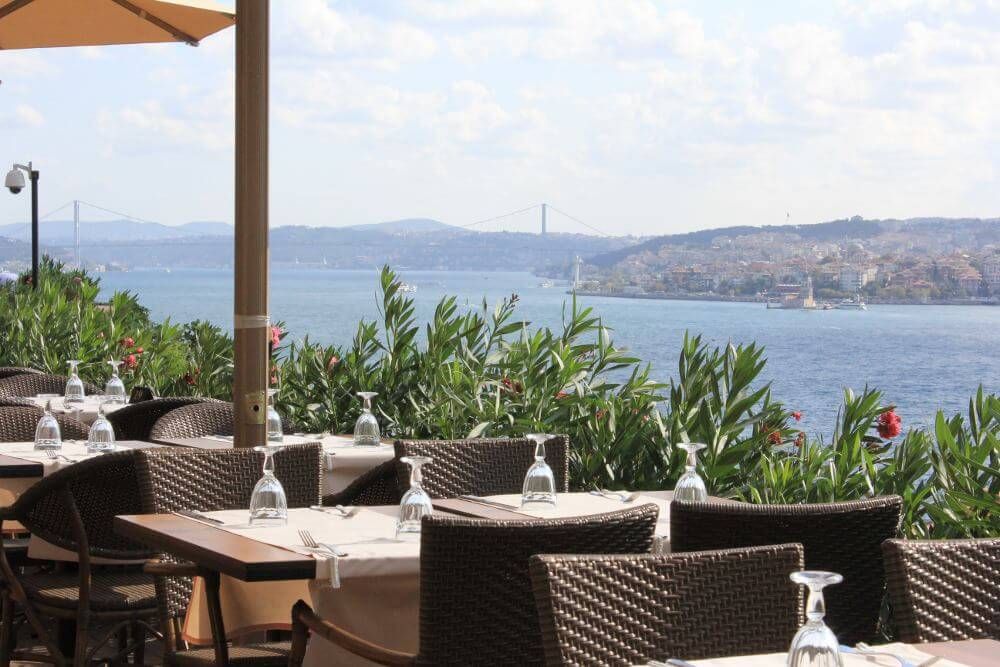 There are many other options for a tour of the best food stops in Sultanahmet, of course, to have some good bites from quite a few styles and kitchens. Ottoman Terrace Fish & Meat, Old House Restaurant, En La Luna Terrace, Turgut Kebab Restaurant are a few names we would count among the best food stops in Sultanahmet.
Other Delicious Offerings at Best Food Stops in Sultanahmet
Budget-Friendly Bites in the Old City
Of course, if you are budget-minded, or less inclined to enjoy a meal slowly in a restaurant, you might prefer something more on the street food side. Referred to as "ayaküstü", İstanbul has its own kinds of fast food for you to enjoy. Döner kebabs, pides, more seafood-based options like rice-stuffed mussels or grilled fish sandwiches are abundant.
And of course, you should have your Turkish coffee break! There are so many little, cozy, and hidden places that offer freshly brewed Turkish coffee experiences around Hippodrome, and Grand Bazaar. These areas may hide some smaller restaurants that usually cater to shop owners and workers, and they make the kind of food that is locally cooked at homes. They are usually cheap, no-frills, and hearty.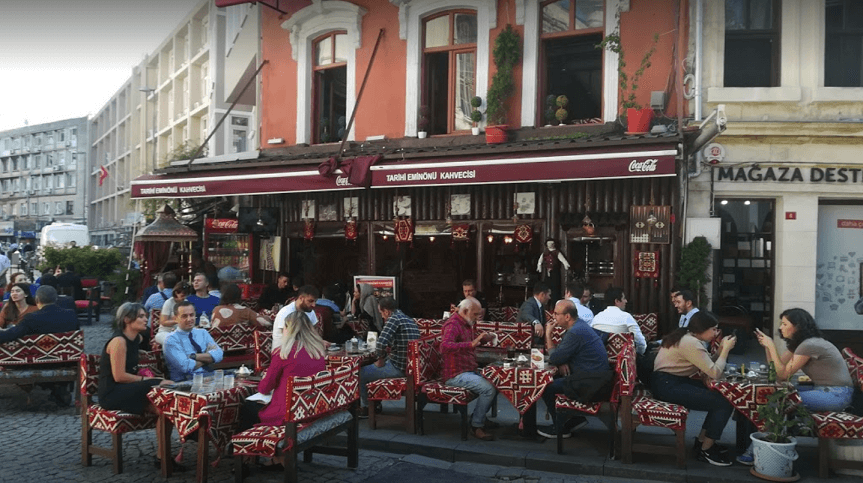 The Sultanahmet district, as well as the other surrounding districts in İstanbul's historical peninsula area is so full of wonders to see, you will need plenty of energy! Thankfully, the area is not lacking in offering some amazingly varied and high-quality eating too! Whether you want historical restaurants operating all the way from the 19th century, to cozy and budget-friendly ones, Sultanahmet will have great tastes to cover it. Hope we have helped you with finding the best food stops in Sultanahmet area.
Read the previous post from The Bank Hotel İstanbul blog at https://www.thebankhotelistanbul.com/en/blog/istanbul-historical-peninsula-land-of-cultural-gems